As a Buffalo State College theater student, Paul Vogt, '88, performed the character of Gregory in Romeo and Juliet, learned lighting design, and directed an especially fun production of Frankenstein, all under the auspices of Casting Hall Productions.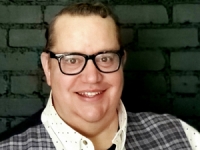 During his senior year, the Tonawanda, New York, native, who has since enjoyed an illustrious career in film, television, and theater, served as president of the student-run Casting Hall. Vogt will return to campus March 6 and 7 to reconnect with his fellow Buffalo State thespians during a celebration of Casting Hall's 75th anniversary.
About 50 alumni and guests are expected to attend, according to Joy Guarino, '82, professor of theater and coordinator of dance, who is organizing the reunion.
"Mina Goossen, a faculty member in the English Department, founded Casting Hall as a way for students interested in theater to be able to produce and perform plays," explained Carol Beckley, associate professor of theater and television and film arts (TFA). "This was before the college had a Theater or Performing Arts department. It included a readers' theater and a children's theater."
Students performed in the old Rockwell Auditorium and on the basketball court in the "old gym," which has since become the Savage Theater and Communication Building's Flexible Theatre.
Today, Casting Hall, a United Students Government (USG) organization, continues to provide students with the chance to get involved in all aspects of theater—acting, directing, writing, set design and construction, stage crew, and publicity.
Being involved with Casting Hall was life-changing for Vogt, who started his career performing at Walt Disney World after graduation. While in Florida, he also participated in the Orlando Shakespeare Festival, won awards for his stage performances in Assassins and Greater Tuna, and founded the Paul Vogt Improv Group.
He then moved to California, where he landed roles on the TV shows Maximum Bob, MADtv, The Rerun Show, and, most recently, Perfect Harmony. He also starred in two Garry Marshall films and realized his dream of performing on Broadway when he landed the role of Edna Turnblad in the 2007 musical Hairspray.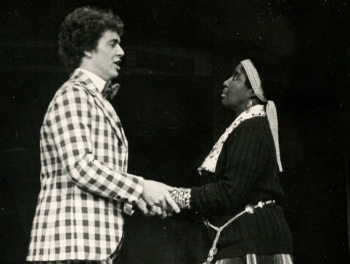 "Casting Hall was so much more than a student club," Vogt said from his Burbank, California, home. "I've tried to explain to friends how much power and responsibility we had as college students—going through the proposals the professors made for the shows, figuring out the budgets, making sure the crew showed up. Who else was doing that then?"
Donna McCarthy, chair of the former Performing Arts Department who joined the Buffalo State faculty in the 1970s, said she considered Casting Hall a partner with the faculty.
"We worked with Casting Hall on every show we did," said McCarthy, who retired in 2008. "The students were producing the shows. For them, it was like having a job."
Her husband, Dennis McCarthy, who served as associate dean of the School of Arts and Humanities during the same period, noted that Casting Hall provided a foundation for myriad careers in the theater; however, he noted, other alumni who cut their teeth on student plays carved out successful careers as attorneys, ministers, nurses, and event planners.
"Casting Hall has been our vehicle for teaching students the foundational skills of arts management in a highly practical, experiential way," said Drew Kahn, SUNY Distinguished Service Professor of Theater and founding director of the college's Anne Frank Project. "Our large alumni family has multiple successful actors, directors, designers, and technicians. But we also boast highly successful teachers, administrators, lawyers, business leaders, social workers, and health-care professionals. The common thread is that they're all amazing collaborators. They have Casting Hall to thank for that."
Looking back, Vogt said, he's grateful he was able to study with the likes of Buffalo State theater professor Warren Enters, for whom one of the campus's two theaters is named. The late director and educator—who worked on Broadway, won a Tony Award, and started a small theater company—not only shared his experiences in the classroom; he also took students to New York City to see shows and meet some of his industry contacts, Vogt said.
"I also had the amazing opportunity to work with Tom Fontana [Emmy Award–winning writer-producer and another Casting Hall alumnus], who was in Buffalo during a writers' strike," Vogt said. "We performed his play The Candidate. He ended up asking me to play the lead."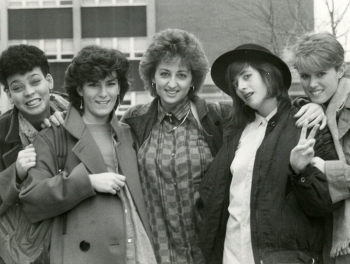 The Casting Hall Reunion kicks off with an alumni mixer on Friday, March 6, at 4:30 p.m. in the LoRusso Alumni and Visitor Center. During the evening, Buffalo State will posthumously award a bachelor's degree to the family of Michelle (Kroczynski) Minnich. A theater student in the 1980s who landed professional theater roles in New York in her 20s and 30s, Minnich recently returned to campus to complete her degree; she died in June 2019 before finishing her studies, Guarino said.
"I'm thrilled that we'll be able to honor Michelle by awarding her a degree posthumously," Guarino said.
The reunion continues on Saturday, March 7, with an improvisation workshop with Lee Becker from 9:30 to 11:45 a.m.; a panel discussion with alumni, "Navigating the Industry," from noon to 1:30 p.m.; and a monologue workshop with actor Danny Beason from 1:45 to 3:00 p.m.
It concludes with a performance of the current Casting Hall play, Othello, at 8:00 p.m. in the Flexible Theatre. Beforehand, reunion participants will gather in the Moot Hall lobby for a reception that includes wine and Othello-themed desserts catered by alumna Lindsey Kaiser.
 
---

Photos, from top:

1. Casting Hall production 1968*
2. Paul Vogt, '88
3. Casting Hall production, circa 1975*
4. Casting Hall students, 1980s*

*Courtesy of Buffalo State College Archives and Special Collections.